Welcome!
In this shop you can discover and order your favorite bottles and receive them comfortably at your home. Enjoy your visit!
NIZZA DOCG
Nizza Docg is produced entirely from Barbera grapes in a restricted area that includes 18 municipalities around Nizza Monferrato. A production disciplinary has set very strict constraints, to maintain high quality standards of grapes and wines.
VERTICAL DROP
Vertical Drop è un'occasione a tempo limitato che dà la possibilità di scoprire l'evoluzione stilistica di Cascina Garitina attraverso le annate ed i decenni.
Abbiamo pensato a due opzioni: Vertical Nizza e Vertical Nizza Pure
Vertical Nizza

Vertical Nizza Pure
BIKE & WINE
Ritorna Bike & Wine nell'ultimo weekend di Luglio!
Pedaleremo sulle bike sistemate tra i filari della Vigna Vegia in prossimità della Big Bench di Castel Boglione.
2 ride al sabato sera e poi cena in azienda con degustazione vini.
2 ride la domenica mattina con pranzo e degustazione vini.
Possibilità di doccia in vigna a patto di usare sapone naturale.
Per prenotare o per qualsiasi info telefonare a Monica 3454503775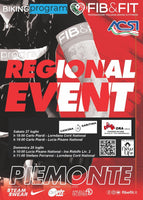 L'AZIENDA
Founded in 1900, Cascina Garitina is a family-run farm, now in its fourth generation with Gianluca Morino, the current owner, supported by Pasquale, Alessandra, Gaia and Veronica. The name of the company is due to the great-grandmother Margherita, whose diminutive "Margheritina" in dialect is precisely Garitina; she started the business back in 1900 then continued by her grandfather Giovanni and her parents Pasquale and Assunta. The activity of the farm is oriented towards the enhancement of Barbera, the vine that extends over most of our vineyards, and to which the land with the best exposures are reserved. In particular, the oldest vineyards are dedicated to the production of Nizza docg. Our vineyards are located in the heart of Alto Monferrato, in the southern sector of Nizza DOCG and are divided between 85% Barbera and the remaining 15% between Brachetto, Dolcetto, Pinot Nero, Merlot and Cabernet Sauvignon.
Location
Venite a trovarci di persona
Lun-Sab: 08:00 - 18:00
Domenica: 10:00 - 12:00 / 15:00-18:00

Prenotazioni gradite ed obbligatorie nel fine settimana